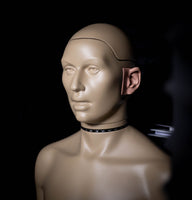 Measurements
All our Measurements are done on KEMAR from G.R.A.S. Sound & Vibration. The Denmark based Manufacturer makes some of the most specialized Audio Measurement Instruments on the planet. 
KEMAR is equipped with its Anthropometric Pinnae.

All our supplied graphs are RAW. A mental compensation can be applied accordingly.  
Vertical Integration
This is an area where very few Manufacturers can proudly attest to. 

Kaldas Research is a Manufacturing company at heart and our core business is contract R&D and Manufacturing. 

Every product to bear that Kaldas badge will be in-house or else it doesn't deserve the name. 

We don't outsource. We Design and Manufacture in-house and always will in the future.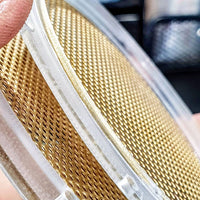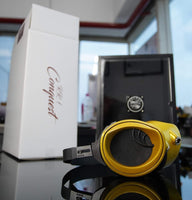 Kaldas Bespoke
Through Kaldas Bespoke you can personalize your RR1 according to your specification of colors, materials and other aspects of the Headphone.
The RR1's chassis is made up of several different materials. The headband assembly is CNC machined Aluminium, sourced by our neighbor - Hindalco Industries. The Headband harp is Spring Steel. Aluminium assembly components are Anodized.

The Injection Molded housing is a solid infilled Thermoplastic which is manually processed to get the desired finish. 

Earcups in different materials can also be made to order.

Bespoke orders can only be commissioned privately.